Department of Geology and Geophysics Directory
Visitors coming to campus, please check in at room 383 in FASB so we may assist you in locating any department personnal who you are meeting with.
Department Administration - Room 383 FASB
(updated Summer 2020)

Chair
(801) 585-6656
thure.cerling@utah.edu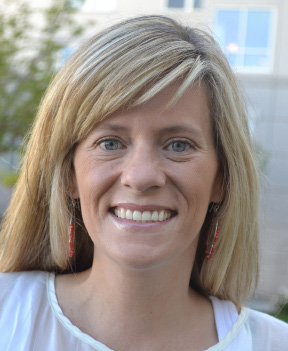 Associate Chair
801-585-5326
brenda.bowen@utah.edu
---
Geology and Geophysics Office Staff

Department Administrative Manager
Shanna Futral
(801) 581-7162
Responsibilities: Office and Staff Management, Assistant to the Chair, Faculty Relations (Reviews, Appointments, Hiring, Meetings, Committees, etc.), Visiting Scholars, Alumi Relations and Development Assistance, Open House, Awards Banquet, and Other Events.
---
Office Administrator
Thea Hatfield
(801) 581-7062
Responsibilities: Human Resources, Insurance, Tuition Benefit, TAs/RAs/GAs, Post Docs, Payroll, Accounts Payable, Purchasing, and Room Reservations.
---
Academic Advisor (CMES Director of Student Success)
Michelle Tuitupou
(801) 581-6553
Responsibilities: Advising, Course Scheduling, Student Recruitment and Outreach, Student Orientation, Scholarships, Curriculum, Graduation/Convocations, Accreditation, and Department Newsletters.
---
Accountant
Jamee Lefler
(801) 585-6652
Responsibilities: Account Management (Set-up, Reconciliation, and Review), P-Cards, Billing, EPRs/Electonic Payment Requests, Student Travel Grants, Department Budget
---
Field, Lab, & Research Managers
Wil Mace
(801) 860-0383
Responsibilities: Safety, Lab Management, Vehicle Maintenance, Sutton Building Facilities Coordinator, and Website.
Alan Rigby
(801) 581-7062
Responsibilities: Department Vehicle Rentals; Non-Employee, Affiliate, Undergrad Travel Facilitation; Group Field Trip Assistance; Recharge Centers Billing; Outreach Assistance; Room Reservations; Dept Swag/Merchandise; and Assist with Collection Management (including "Halls & Walls").
---
Student Office Assistants
Kayleigh Kirkpatrick
(801) 585-7431
Responsibilities: Graphic Design, Concur Travel, Distinguished Lecture Series, Social Media.
Paul Eubanks
(801) 585-7431
Responsibilities: Facebook, Twitter, Instagram, Website, Intranet, Bulletin Boards, Mail & Packages, and Locker Rentals.
Academic Faculty
(updated Summer 2020)
Retired Professor

Fredrick Albert Sutton Building (FASB)

801-585-1670

Research Interests:

Structural Geology

Tectonics

Igneous Petrology

Associate Professor

Fredrick Albert Sutton Building (FASB)

801-585-3158

Research Interests:

Sedimentology

Stratigraphy

Petroleum Geology

Unconventional Resources

Paleoclimate

Professor

Fredrick Albert Sutton Building (FASB)

801-585-5326

Research Interests:

Global Change and Sustainability

Fluid-Sediment Interactions

Surface Processes in Extreme Environments

Sedimentary Geochemistry

CO2 Sequestration

Human Impacts on Environment

Interdisciplinary STEM Ed.

Professor

Fredrick Albert Sutton Building (FASB)

801-585-7925

Research Interests:

Isotope Geochemistry

Paleoclimate

Carbon Cycle

Water Cycle

Forensic Ecology

Retired Professor

Fredrick Albert Sutton Building (FASB)

801-581-7250

Research Interests:

Isotope Geology

Metamorphic Petrology

Professor

Fredrick Albert Sutton Building (FASB)

801-585-2858

Research Interests:

Hydrology

Biogeochemistry

Snow

Climate

Water Resources

Hydrochemistry

Distinguished Professor

Fredrick Albert Sutton Building (FASB)

801-581-5558

Research Interests:

Environmental Geochemistry

Mammal Physiology

Isotope Geochemistry

Isotope Ecology

Distinguished Professor

Fredrick Albert Sutton Building (FASB)

801-581-6551

Research Interests:

Sedimentary Geology

Professor Lecturer

Fredrick Albert Sutton Building (FASB)

801-581-7937

Associate Professor Lecturer

Fredrick Albert Sutton Building (FASB)

801-587-7865

Associate Professor

Fredrick Albert Sutton Building (FASB)

Natural History Museum of Utah (NHMU)

801-581-6555/801-585-0561

Research Interests:

Continental Vertebrate Ecosystems

Paleoecology and Taphonomic Processes

Professor

Fredrick Albert Sutton Building (FASB)

801-581-6636

Research Interests:

Surface Processes

Hydrology

Professor

Fredrick Albert Sutton Building (FASB)

801-585-3782

Research Interests:

Basin Analysis

Sedimentology and Stratigraphy

Energy Geoscience

Professor

Fredrick Albert Sutton Building (FASB)

801-581-5033

Research Interests:

Subsurface and Aquatic Contaminant/Colloid Fate and Transport




Professor

Fredrick Albert Sutton Building (FASB)

801-585-3669

Research Interests:

Array Seismology

Earth's ambient seismic noise field

Forensic seismology and exotic sources

Rupture imaging of giant earthquakes

Seismicity and tectonics of the intermountain West

Structure and dynamics of Earth's deep interior especially the core

Assistant Professor

Fredrick Albert Sutton Building (FASB)

801-581-6797

Research Interests:

Experimental Petrology

Geochemistry

Magma Genesis

Magma & Fluid - Rock Interactions

Associate Professor Lecturer

Fredrick Albert Sutton Building (FASB)

Natural History Museum of Utah (NHMU)

801-891-6036

Research Interests:

Natural History Museum of Utah

Vertebrate Paleontology

Jurassic & Cretaceous Dinosaurs

Associate Professor

Fredrick Albert Sutton Building (FASB)

801-581-4373

Research Interests:

Seismology

Geophysics

Associate Professor

Fredrick Albert Sutton Building (FASB)

801-581-4599

Research Interests:

Continental Tectonics

Orogenic Systems

Surface Process Responses to Threshold Climate Events

Biomagnetism

Paleomagnetism and Rock & Mineral Magnetism

Associate Professor

Fredrick Albert Sutton Building (FASB)

801-581-6619

Research Interests:

Texture and Anisotropy Development Under High Pressure and Temperature Conditions

Associate Professor

Fredrick Albert Sutton Building (FASB)

801-585-0491

Research Interests:

Geohazards

Geomorphology

Geomechanics

Geophysics

Retired Professor

Fredrick Albert Sutton Building (FASB)

801-581-7238

Research Interests:

Economic Geology

Mineralogy

Geochemistry

Environment

Assistant Professor

Fredrick Albert Sutton Building (FASB)

801-587-8846

Research Interests:

Marine Paleoecology

Mass Extinctions

Ecological Transitions

Biomineralization and Biogeochemical Cycling

Animal Form and Funcation

Evolution

Professor

Fredrick Albert Sutton Building (FASB)

801-581-7231

Research Interests:

Noble Gas Isotope Geochemistry

Groundwater Age Dating

Groundwater Hydrology

Associate Professor

Fredrick Albert Sutton Building (FASB)

801-585-9792

Research Interests:

Global Seismic Structure

Core Mantle Boundary Layer Structure

Volcano Seismology




Professor

Fredrick Albert Sutton Building (FASB)

Phone TBA

Email TBA

Research Interests:

Geodesy TBA

Distinguished Professor

Fredrick Albert Sutton Building (FASB)

801-581-7750

Research Interests:

Theoretical and Applied Geophysics

Inversion Theory

Electromagnetic Methods
Research Faculty
(updated July 2021)
Emeritus & Retired Faculty
(updated Summer 2021)
Postdocs & Visiting Scholars
(updated July 2021)
| NAME | POSITION | EMAIL | HOST FACULTY |
| --- | --- | --- | --- |
| Alejandro Serna | Post Doc | u1170644@utah.edu | G Bowen |
| David Peterman | Post Doc | peterman.10@wright.edu | Ritterbush |
| Deming Yang | Post Doc | u1038724@utah.edu | G Bowen |
| Emma Morris | Post Doc | emma.morris@utah.edu | C Johnson |
| Hao Zhang | Post Doc | u0149900@utah.edu | Pankow |
| Kristen Verostick | Post Doc | u6034376@utah.edu | G Bowen |
| Rolf Kipfer | Visiting Scholar | kipfer@eawag.ch | Solomon |
| Shuang Zhang | Visiting Scholar | zhangshuang_geo@hotmail.com | Zhdanov |
| Sin-Mei Wu | Post Doc | sinmei.wu@utah.edu | Farrell |
| Surya Pachhia | Post Doc | surya.pachhai@utah.edu | Thorne |
| Susana Henriquez | Post Doc | susana.shg@gmail.com | C Johnson & Lippert |
Lab Personnel, Researchers, & Curator
(updated Summer 2020)
| | | | |
| --- | --- | --- | --- |
| Christopher Anderson | Senior Laboratory Specialist | | 801-587-5666 |
| Sagarika Banerjee | Lab Technician | | 801-585-5596 |
| Stephannie Covarrubias | Research Associate | | |
| Logan Jamison | Research Analyst | | |
| Wil Mace | Research Manager | | 801-585-5214 |
| Bradley Munk | Lab Technician | | 801-581-7062 |
| Jacob Peterson | Research Associate | | |
| Alan Rigby | Research Manager | | |
| Quintin Sahratian | Curator | | 801-581-7209 |
| Karrah Spendlove | Student Researcher | | |
| Le Wan | CEMI Research Scientist | | 801-585-0540 |
Graduate Students
(updated January 2021)
| FIRST | LAST | EMAIL | FACULTY ADVISOR |
| --- | --- | --- | --- |
| Alysha | Armstrong | u1072028@utah.edu | Koper, Keith |
| Claire | Atlas | claire.atlas@utah.edu | Johnson, Cari |
| Paige | Austin | paige.austin@utah.edu | Bowen, Gabriel |
| Carl J. | Beno | jbeno@egi.utah.edu | Bowman, John |
| Jeremiah | Bernau | u1147015@utah.edu | Bowen, Brenda |
| Erin | Bessette-Kirton | erin.bessette.kirton@utah.edu | Moore, Jeffery |
| Tylor | Birthisel | tbirthisel@nhmu.utah.edu | Irmis, Randall |
| Patrick | Bradshaw | patrick.bradshaw@utah.edu | Pankow, Kris |
| Benjamin | Breeden | b.breeden@utah.edu | Irmis, Randall |
| Kyle | Brennan | kyle.brennan@utah.edu | Bowen, Gabriel |
| Erin | Brinkman | erin.brinkman@utah.edu | Johnson, Bill |
| Liu | Cheng-Nan | | Lin, Fan-Chi |
| Samantha | Couper | samantha.couper@utah.edu | Miyagi, Lowell |
| Emily | Cunningham | u1350899@utah.edu | Lambart, Sarah |
| Teresa | Czech | | Farrell, Jamie |
| Chad | Dodge | chad.dodge@utah.edu | Lambart, Sarah |
| Casey | Duncan | casey.j.duncan@utah.edu | Chan, Marjorie |
| Tolunay | Ersen | u1302134@utah.edu | Zhdanov, Michael |
| Hannah | Finley | hfinley13@gmail.com | Johnson, Bill |
| Riley | Finnegan | riley.finnegan@utah.edu | Moore, Jeffery |
| Brenden | Fischer-Femal | b.fischerfemal@utah.edu | Bowen, Gabriel |
| Nick | Forbes | u0875540@utah.edu | Koper, Keith |
| Ivan | Gaichuk | u1046657@utah.edu | Johnson, Bill |
| Paul | Geimer | paul.geimer@utah.edu | Moore, Jeffery |
| Konstantinos | Gkogkas | u1249039@utah.edu | Lin, Fan-Chi |
| Brent | Greenhalgh | brent.greenhalgh@gmail.com | Johnson, Cari |
| Hannah | Hartley | hannah.hartley@utah.edu | Johnson, Cari |
| Mikelia | Heberer | mikelia.heberer@utah.edu | Ritterbush, Kathleen |
| Scott | Hill | s.hill@m.cc.utah.edu | Petersen, Erich |
| Monique | Holt | u1174394@utah.edu | Koper, Keith |
| Eric | Humphrey | c.humphrey@utah.edu | Solomon, Kip |
| Sean | Hutchings | sean.hutchings@utah.edu | Koper, Keith |
| Clay | Jones | cjones@egi.utah.edu | Bowman, John |
| Santiago | Jurado Mora | Ingsantiago.jurado@gmail.com | Johnson, Bill |
| Chantelle | Kiessner | c.kiessner@utah.edu | Miyagi, Lowell |
| Evan | Kipnis | evan.kipnis@utah.edu | Bowen, Brenda |
| Otto | Lang | u1264129@utah.edu | Lambart, Sarah |
| Jory | Lerback | jory.lerback@utah.edu | Bowen, Brenda |
| Sam | Lopez | u1214936@utah.edu | Johnson, William |
| Casey | Meirovitz | cmeirovitz@gmail.com | Stright, Lisa |
| Kevin | Mendoza | kevin.mendoza@utah.edu | Bartley, John |
| Ashley | Morris | | Lambart, Sarah |
| Raul | Ochoa | u0715540@utah.edu | Birgenheier, Lauren |
| Bailey | Olds | baolds@sa.utah.edu | Brooks, Paul |
| Guanning | Pang | g.pang@utah.edu | Koper, Keith |
| Santiago | Rabade Garcia | san.rabade@utah.edu | Lin, Fan-Chi |
| Mark | Radwin | mark.radwin@utah.edu | Bowen, Brenda |
| Nicole | Rinaldi | u1205895@utah.edu | Cerling, Thure |
| Cesar | Ron | cesar.ron@utah.edu | Johnson, William |
| Francesca | Spencer | f.spencer@utah.edu | Bowen, Gabriel |
| Gabriela | St. Pierre | u0948717@utah.edu | Johnson, Cari |
| Mo | Tao | u1147630@utah.edu | Zhdanov, Michael |
| Daniel | Wells | u0770911@utah.edu | Pankow, Kris |
| Zackery | Wistort | z.wistort@utah.edu | Ritterbush, Kathleen |
| Meg | Wolf | u1194912@utah.edu | Brooks, Paul |
| Jacob | Wright | u1056708@utah.edu | Johnson, Bill |
| Qicheng | Zeng | qicheng.zeng@utah.edu | Lin, Fan-Chi |