Alumni SocialS
We greatly appreicate our alumni and are alway excited to touch base to hear about all the exciting work you are doing! If you plan to be in Salt Lake City, please reach out to TJ McMullin, our college Development Director, Dr. Marjorie Chan, our Department Outreach Chair, or Dr. Thure Cerling, our Department Chair, as we would love to meet up!
Each year we hope to offer a virutal social where alumni and department friends from around the world can easily come together in a virtual setting.
November 18, 2021 Virtual Alumni Social
Alumni and friends, thank you for joining us for our annual virtual social, which we hosted on Zoom on Thursday, November 18, 2021. The first hour included breakout sessions by decades and disciplines, swag drawings, and more! The second hour featured a Distinguished Lecture Series presentation by our Department's Dr. Kathleen Ritterbush.
This Year's Featured Speaker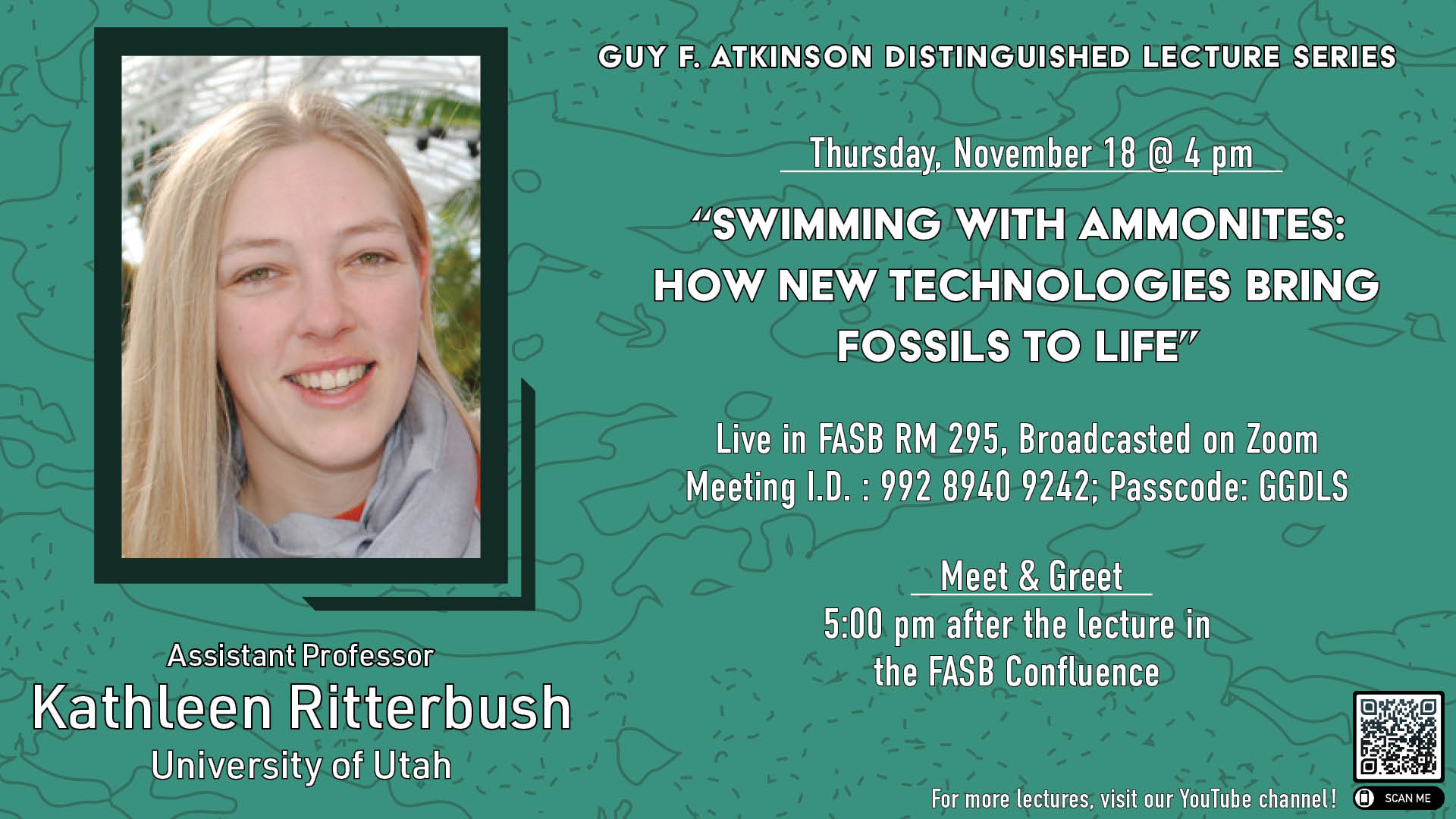 Highlights from Past Socials
Virtual Alumni Social, November 19, 2020
Check out the lecture presented by our 2020 Featured Speaker, Dr. Naomi Levin.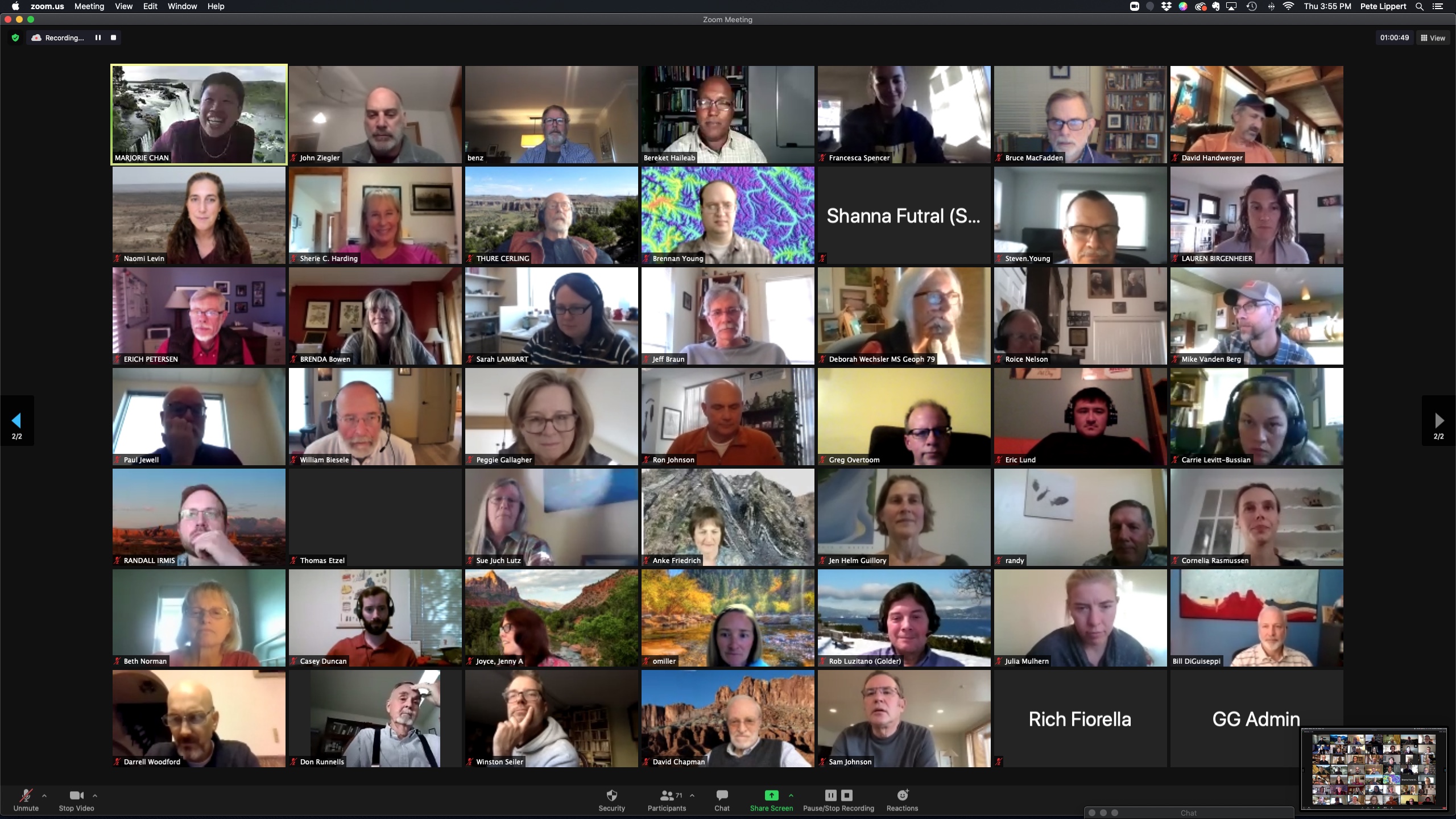 Alumni, keep us updated!
Alumni, have you moved, changed jobs, or fdo you have exciting news to share? Please submit an Alumni Contact Information Form. Please let us know if it is okay to publish your update on our website. Also email to gg-info@lists.utah.edu any photos that you would like to see posted on our social media, in our annual magazine, or other, etc.
Express your Department Pride with Swag!
Check out the Geology and Geophysics Department Umarket where you can buy our branded t-shirts, mugs, stickers, patches, etc! They make great gifts and all proceeds support student activities within the Department.