Everyone in our Department is outstanding, but here are a few highlights...
---
Outstanding Teaching Assistant Award
Outstanding Faculty Teaching Award
Outstanding Faculty Research Award
Check out videos of our past winners
here.
2022: Carl Beno
2021: Courtney Wagner
2020: Sin-Mei Wu
2022: Mark Radwin
2021: Otto Lang
2020: Cheng Tarng
2022: Dr. Brenda Bowen
2021: Dr. Kip Solomon
2020: Dr. John Bartley
2022: Dr. Sarah Lambart
2021: Dr. Brenda Bowen
2020: Dr. Kathleen Ritterbush
2022: Emily Cunningham
2021: Kevin Mendoza
2020: Catherine "Kaite" Valery
2022:

Department: Riley Finnegan
Graduate Student: Meg Wolf
Undergraduate Student: Kayleigh Kirkpatrick

2021: Jenny Hambleton & Jory Lerback
2020: Paul Geimer & Amy Record
2022: Karah Spendlove
2021: Daniel Burt
2020: Haley Lind
2022: Sam Bagge
2021: Emily Larson
2020: Baylee Olds
2022: Andreas Cordova
2021: Justin Krier
2020: Avery Conner
2022: Dustin Gaines
2021: Andrew Stropkaie
2020: Cash Stallings
2022: Edward Tang
2021: Abby Condon
2020: Mitchell Poen
2022: Alex Dzubay
2021: Justin Krier, Samantha Bagge, & Savhannah Carpenter
2020: Mark Radwin & Sarah Hamilton
2022: Kali Braning
2021: Justin Krier
2020: Andrew Stropkai
Alysha Armstrong
Austin Dombrosky
Claire Atlas
Erin Bessette
Faith Chand
Francesca Spencer
Hannah Hartley
Jeremiah Bernau
Jessica Kent
Kevin Mendoza
Lila Sorensen
Mo Toa
Nicholas Bailey
Raul Ochoa
Riley Finnegan
Sam Lopez
Samantha Bagge
Hannah Finley
Bailey Husile
Clair Atlas
Hannah Hartley
Jeremiah Bernau
Raul Ochoa
Amy Record
Brooke Stanislawski
Clair Atlas
Courney Wagner
Ellen Reat
Eric Humphrey
Gabi St. Pierre
Hannah Hartley
Jenny Hambleton
Jeremiah Bernau
Jory Lerback
Katie Valery
Kevin Mendoza
Monique Holt
Nick Hebdon
Paul Geimer
Riley Finnegan
Robin Fults
Sam Lopez
Zach Wistort
Amy Record
Andrea Chica
Anna Stanczyk
Brendan Quirk
Brenden Femal
Catherine Valery
Courtney Wagner
Elizabeth Berg
Ellen Reat
Emily Kam
Gabriela St. Pierre
Grant Rea-Downing
Jeremiah Bernau
Joe Potter
Jory Lerback
Kate Nicpons
Katherine Worms
Monique Holt
Nick Hebdon
Paul Gimer
Riley Finnegan
Robin Fults
Zach Wistort
The Earthies
Does someone lick their sample, do fieldwork under
near-death conditions, ask the best questions, or is always helping?
Earthies are our way of recognizing the most beloved quirks
within our Geology & Geophysics family.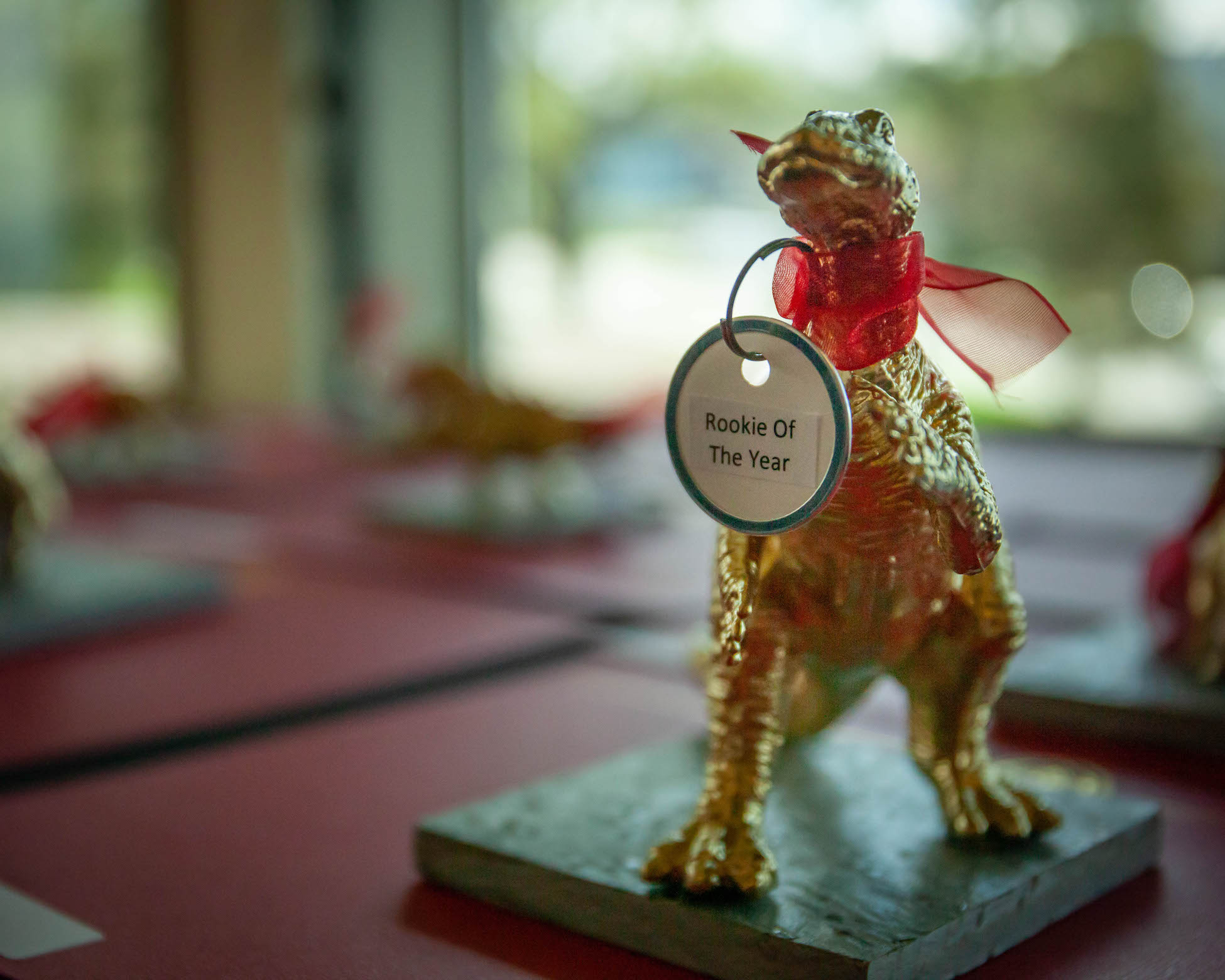 Extra Ammonites: David Peterman

Mountain G.O.A.T.: Jeff "Sure, we can carry that 50-lb seismometer up a 1000-ft cliff" Moore

Tim Gunn Microscopy Award: Jenny Hambleton

Your Python Pal: Kevin "I can help fix your codes" Mendoza

Most likely to cancel class on a powder day: Kip "Dawn Patrol" Solomon

Wildest Experiences: London "I can and will pull up extremely interesting facts no person should know" Ruff

Department MVP: Michelle "can help you with any problem" Tuitupou

Most likely to try brachiopod nachos: Mikelia Heberer

Employed Paleontologist: Rachel Jorgensen

Most Involved: Samantha "will show up to anything anywhere" Bagge

Always ahead of the class: Shyann "thinks she doesn'y know what she's doing but always solves the problem first" Herbert

Department Ninja: Thure Cerling

Best toes in the department: Wil Mace
Most Likely to carry out a 50 lb. rock on a hike - Annie Matzke

Most Likely to risk their life for science - Emma Morris

Best Cook - Kevin Mendoza

Mad Hatter - Sam "oops! a little mercury never hurt anyone" Lopez

Most Likely to survive a zombie apocolypse - Mark Lowen

Most Likely to do anything - Jory "I can do anything" Lerback

Most Likely to have a grant for anything - Gabe "I have a grant for that" Bowen

Lifetime recreation achievement award - Francesca "I play with teeth" Spencer

Most Likely to have to retake driver training - Logan "I Think it's Solid" Jamison

Most Likely to gracefully sail through a storm - Shanna "resouceful, prepared, and graceful" Futral

Most Likely to be out Skiing - Otto Lang
Most Likely to Know A Wine to Pair With Your Rock Sample - Casey "Can You Taste the Mineral Notes?" Duncan

Most Likely to Win a Grammy as A Side-Hustle - Dr. Gabe Bowen

Most likely to Appear on the Next Season of The Great British Bakeoff - Ellen Reat

AAA Roadside Lifetime Achievement Award - Wil "I Know a Guy With A Front End Loader" Mace

The Crystal Twinning Award - Sarah "1/2 Of the Brain" Cronin

The Crystal Twinning Award - Haley "Other 1/2 Of The Brain" Lind

Most Likely to Solve the Dolomite Problem -

Jacob "Wait! There's Dolomite in Here?" Real

Best Dressed -

Dr. David "Most Likely To Get A Modeling Contract With Carhart:" Dinter

Most Likely to Have to Retake Driver Training -

Logan "I Think it's Solid" Jamison

Most Likely to Ask a Question to Any Presenter, Regardless of The Topic -

Cheng Tarng

Most likely to make your day -

Shanna "Banana" Futral

Most Likely to be Out Skiing -

Otto "I'm Studying the Crystal Properties of Snow" Lang
The Gemstone Awards
The operations within our Department would not be possible without the
passion and dedication of the many devoted staff members, our Gemstones. Thank you!
CMES Custodians
Arther Dimond
Isaac Schmutz
Josh Gusin
Tawn Sawyer
Clinton Cook
Brett Holman
Geology and Geophysics Staff
Shanna Futral - Department Manager
Thea Hatfield - Administrative Manager
Michelle Tuitupou - Advisor and Student Services Director
Jamee Lefler - Accountant
Alan Rigby - Research Manager
Wil Mace - Research Manager and Safety Chair
Kayeigh Kirkpatrick - Student AA
Faith Chand - Student AA
Paul Eubanks - Student AA
Cindi Meier - Seismo Administrative Coodinator
Sagarika Banerjee - Sr. Laboratory Specialist
Chris Anderson - Sr. Laboratory Specialist
Quintin Sahratian - Curator
Brad Munk - Lab Technitian
CMES Deans Office Staff
Darryl Butt - Dean
TJ McMullin - CMES Development Director
Terrie Parker - CMES Administrative Manager
Jessie Pugh - CMES Grant Dev Specialist
Anita Tromp - CMES Executive Assistant
Lorie Burningham - CMES Executive Secretary
Mary

Anne Berzins - CMES Special Assistant to the Dean

Jon Walsh - CMES Computer Admin

Gordon Kafton - CMES Computer Admin
LeAnna Mower - CMES Accounting Specialist

Robert Byrnes - Device Specialist

Marina McNeill Gish - Market Analyst

Caroline Luman - CMES Student AA

Alysha Chan - CMES Digital Design Assistant

Crystal Knutson - CMES Digital Design Assistant
CMES Custodians
Kory Valdez
Clinton Crook
Tawn Sawyer
Josh Gustin
Mark Thornquist
Brett Holman
Angie Hoffman
Art Diamond
Geology & Geophysics Staff
Shanna Futral - Department Administrative Manager
Thea Hatfield - Administrative Assistant
Michelle Tuitupou - Brdge Advisor
Kayleigh Kirkpatrick - Student AA
Paul Eubanks - Student AA
Sagarika Banerjee - Sr. Laboratory Specialist
Chris Anderson - Sr. Laboratory Specialist
Quintin Sahratian - Curator
Brad Munk - Lab Technitian
Alan Rigby - Research Manager
Wil Mace - Research Manager
Cindi Meier - Seismo Administrative Coodinator
CMES Deans Office Staff
Darryl Butt - Dean
TJ McMullin - CMES Development Director
Terrie Parker - CMES Administrative Manager
Jessie Pugh - CMES Grant Dev Specialist
Anita Tromp - CMES Executive Assistant
Lorie Burningham - CMES Executive Secretary
Gordon Kafton - CMES Computer Admin
LeAnna Mower - CMES Accounting Specialist
Robert Byrnes - CMES Facilities Manager
Nick Bolerjack - CMES Communications Coordinator